Wood Flooring Shorts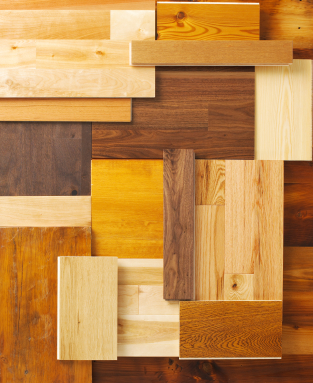 Common as budget or #3 common flooring, wood flooring shorts are somewhat self-explanatory. Typically no more than 12-inches long, wood flooring shorts are available by most manufacturers and, in some cases, may be slightly longer. Although flooring shorts are typically sold as #3 common grade, they don't always have the same physical characteristics. Often considered "leftovers," shorts may come from higher grades, and thus have few character marks, but, because of their size, do not meet a manufacturer's standards. But, while flooring shorts are priced lower than their longer, higher-grade counterparts, what are the advantages and disadvantages of using them?
Grades or appearance aside, wood flooring shorts are extremely helpful for adding hardwood to narrow areas, including hallways or closets. To use flooring shorts in either capacity, however, planning in advance must be done: Know how much wood you'll need and know exactly the lengths the boards must be.
On the other hand, wood flooring shorts give a standard-sized floor a less-traditional appearance when used on their own. For one set length staggered floor, planks 12-inches long or shorter create a choppy look, breaking the floor up with several lines. Shorts, however, can be beneficial for random length staggered installation, which juxtaposes 12-inch pieces with planks up to 60-inches long.
If you plan to install wood flooring shorts on your own, what do you need to take into consideration? First, understand that most manufacturers' products lines go up to 60 or 48 inches for solid or engineered flooring, respectively. 12-inch boards are the minimum length for standard flooring, and if you plan to save by covering a full-size floor in shorts, know how much of a particular size you will need. Similarly, more boards require more fasteners. If you expect to install solid wood shorts, figure out ahead of time the number of nails or staples needed.